Underground Electric Services
Underground Construction Solutions
With Saft Electric At Saft Electric, we specialize in more than just buried power lines – we provide a wide range of underground construction solutions. Our services include roadway lighting for municipalities, traffic signalization, area lighting, and lighting for private development projects. Each of our certified equipment operators and ground personnel receive rigorous training in equipment operation, work zone safety, and relevant DOT and OSHA regulations so you can trust that your project will be executed correctly. We also have a commercial fleet of trucks and equipment which are well-stocked with tools and experienced operators to guarantee the job gets done quickly, safely, and without major disruption. Contact us today to learn more about how we can help you with your next project.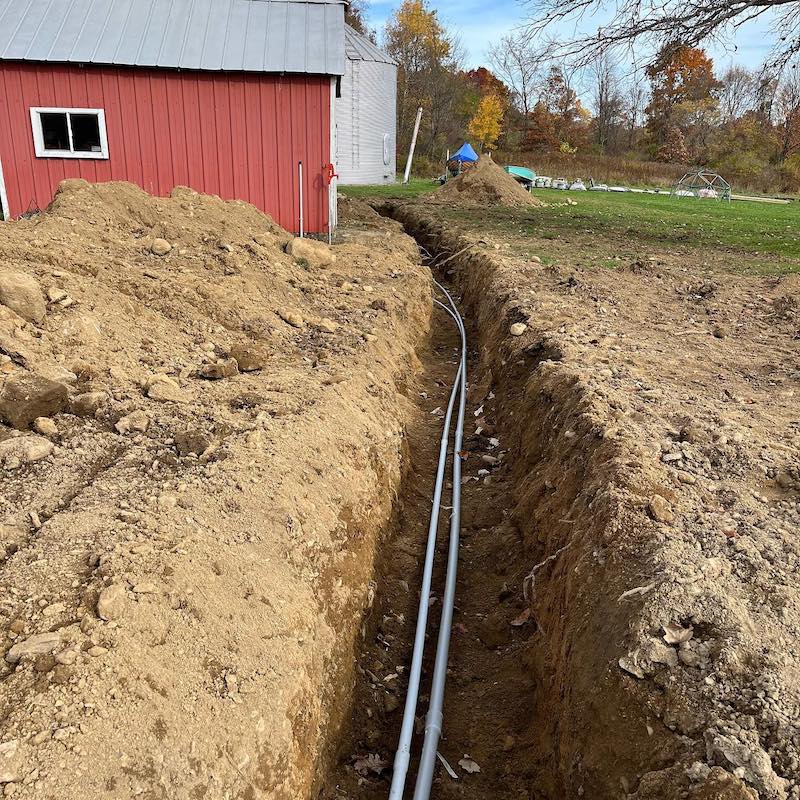 Underground Electrical Service
Underground electrical lines not only offer greater reliability during inclement weather, but also a longer lifespan due to the lack of exposure to the elements. You'll also enjoy added electrical clearance and safety when you choose this option. At Saft Electric, our experienced professionals know exactly how to handle underground electrical service for commercial buildings. Our licensed master electricians are certified in the necessary planning, permits, trenching, installation and inspections required for underground service – so you don't have to worry about doing it right. Let us show you just how beneficial this tough and safe option can be – contact us today to get started.